Air conditioning services and AC system repairs.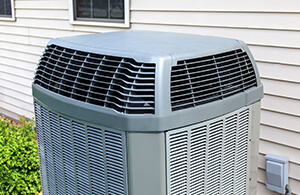 Call 800.984.1411 to join Leffler Energy and learn more about AC services today!
Air conditioning services you can rely on from the folks who live where you do.
We've been keeping our PA neighbors warm in the winter and cool in the summer for years with great home comfort services and customer service. That's why, you can rely on us for energy-efficient AC equipment, installation, repairs, service plan options, special offers plus 24/7 service and support to keep cool during hot PA summers, too.
"Leffler Energy came out to fix my AC unit... they were fast, friendly, and affordable. I would recommend them to anyone! Thanks, Leffler for being so fast and friendly!!!"
-Lindsi V.
Central air conditioning systems.
We partner with leading AC system manufacturers, to offer you the latest central AC systems, to match your budget and specific home cooling needs. This includes a range of systems from Trane to deliver the highest efficiency, performance, comfort and value while helping you keep your cool about energy costs.
Ductless air conditioning systems.
If you live in a home that cannot handle central AC ductwork, our range of energy-efficient ductless home cooling systems are the solution for you. Easy to install, these smaller, quieter systems don't involve the hassle or expense of ductwork installation, are less expensive than central AC, and can be used to heat your home in colder temps for year-round energy savings, too.
Air conditioning system installation.
When you buy a new central or ductless AC system from us, you can rest assured that our team of fully qualified and professional technicians will install your new system correctly, respecting your home and keeping it clean throughout the installation process. Our technicians will also help educate you on how to use your new system and how to maximize its energy efficiency.
Air conditioning system repairs.
Whether your AC system refuses to turn on during the first heat wave of summer or it breaks down on the hottest night of the year, our AC technicians and customer support teams are always here for you, to handle any emergency repairs, 24/7!
Special offers on air conditioning equipment.
We've got the special offers you need to upgrade your AC system, with attractive financing options for qualified customers.
Air conditioning service plans and AC tune-ups.
Just one unexpected repair to your central AC system could cost you $300, $400, or more! Be smart and avoid these kinds of repairs or breakdowns by having your AC system tuned up yearly during the spring. For even more peace of mind, you should get a service plan for your AC system. We've got tune-up and service plan options for you to choose from to make sure that your AC system runs smoothly throughout the warmer weather.
Save during the summer months with our energy-saving tips.
Use our smart tips to make some simple changes to your routine, prepare your home and maintain your AC equipment.
Compare us to other air conditioning service providers.
Professional installation and service of central and ductless systems
FREE estimates and equipment inspections
Great offers for the latest energy-efficient equipment
Flexible price protection and payment plans to help you save
Multiple service contract options
Local, 24/7 customer service — all year
Call 800.984.1411 to join Leffler Energy today!
Other air conditioning resources.