Other fuels.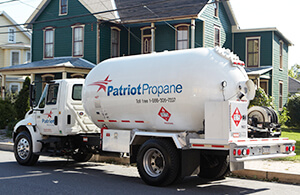 As your local home services company, we also offer a range of other fuel options to satisfy your home comfort or commercial needs.
Propane.
As your PA propane professionals, Patriot Propane is a Leffler Energy family company that provides 24/7 service and support and offers a range of services and benefits that no other local company can match.
Call 866.305.7237 or click here to learn more about Patriot Propane, their services and special offers
Kerosene.
Some of our customers prefer to use kerosene in outdoor storage tanks. Leffler Energy can also take care of your kerosene heating needs too by providing automatic delivery service for kerosene central heating systems.
Performance-Boosting fuel additives.
Leffler Energy also offers fuel additives, that can be added to outside heating tanks to properly treat heating oil and diesel fuel for optimal performance during severe winter weather temperatures. These performance-boosting fuel additives:
Reduce water accumulation due to infiltration and condensation in storage tanks.
Limit microbial growth and avoid possible equipment damage.
Increase fuel stability and corrosion control.
Reduce filter plugging, sludge formation, and fuel system corrosion.
Contact us today for information about our full range of heating products and services!