Air conditioning service plans.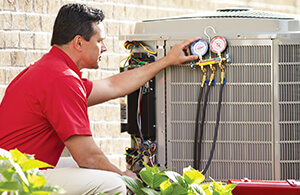 The Leffler Energy family always looks after their own. That's why we offer multiple comprehensive CoolGuard AC service plans to suit your individual needs. Select the right level of service and protection you want and need, from complete 24/7 coverage protection to a single annual tune-up service.
CoolStart℠
Schedule your annual AC system tune-up early in the spring. Making sure that your system runs at peak efficiency a few months before the warmer weather comes along, will make sure that you keep cool and save on your energy costs during the hot PA summer weather.
Our 10-point Cool StartSM tune-up will:
Lubricate all moving parts
Check refrigerant
Check belt and adjust tension
Meter voltage and amperage
Check filters

Check lock-out circuits and starting contactor
Check condensing unit wiring
Clean and adjust thermostat
Check condensate drain
Adjust exposed dampers to cooling position
Contact us at 800.984.1411 to schedule your Cool StartSM AC tune-up today!
Scheduling is subject to availability and weather conditions.
CoolGuard℠
Keep cool even more and get up to 15% OFF!
We're available to take your call 24 hours a day, 7 days a week. There's no diagnostic fee if service is performed between 8am and 5pm, Monday through Friday, excluding federal holidays. Scheduling is subject to availability and weather conditions. (Diagnostic fees may apply if you request service at other hours or on federal holidays and weekends). You'll also get:
CoolGuard℠ tune-up
We provide a 10-point tune-up each year. You can schedule this between 8am and 5pm on normal business days from May 1 to September 30.
GET A 15% DISCOUNT
If you need repair work, we provide a 15% discount off regular rates.
CoolGuard℠ Plus
Get the coolest plan and enjoy all the benefits of CoolGuardSM— including major parts! This comprehensive plan includes parts and labor on any of the following covered items:
Blower wheel
Blower belt
Contactor
Fan center
Fan relay
High-pressure control
Run capacitor
Start capacitor
Step-down transformer
Drive pulley
And professional, friendly, local technicians