Furnace and boiler repair and service | Professional techs always ready to help 24/7.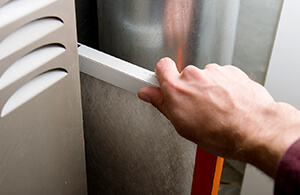 One of the major reasons why our southeastern PA neighbors count on Leffler Energy for their home heating needs, is our dedicated team of licensed, professional technicians. This local team is always ready to quickly take care of any heating and air conditioning systems repairs from all major brands.
Boilers
Furnaces
Hot water heating systems
Leffler Energy also has comprehensive service plans for home heating systems – you choose the one that works for you and fits your budget. These service plans will help make sure that your equipment keeps running smoothly, maintains energy efficiency and keeps you comfortable all year round.
"Furnace wouldn't start and we were told a tech would be to our home at midnight. We were so happy to get a phone call at 8pm that the tech would be early! Always a happy customer here!" - Lauren B.
Heating equipment repairs.
Whatever the weather, whatever the time, even in the harshest winter, you can rely on our technicians for expert service and repair of boilers, furnaces, hot water heaters and other home heating oil, propane and natural gas systems from all leading brands.
Call 800.984.1411 or contact us for heating system repair service
Need emergency repairs now? Call 800.984.1411
Emergency boiler and furnace repairs page
Heating oil and AC service plans.
It's a fact. Having a heating system tune-up and service plan is one of the best ways of avoiding any unexpected breakdowns and costly repairs.
Learn more about our heating system service plans and choose which one is best for you