Emergency boiler and furnace repair services.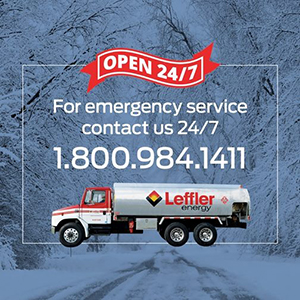 Have an emergency with one of your home services?
Don't panic! Whatever the time and whatever the weather, just call our emergency service hotline at 800.984.1411.
We're local and you can rely on us for prompt and professional service and support 24/7 for the following home service emergencies:
Oil, propane and natural gas furnace and boiler repairs and service for heating systems from leading manufacturers
Central and ductless air conditioning repairs and service for systems from leading brands
Generator service and repairs
"Unexpectedly my furnace quit working on Sunday morning with wind chills at 15 below zero. To my surprise it service technician came out diagnose the problem. Was unable to get the part to be needed for a gas furnace on Sunday, the first thing this morning to coming out to install the part and get me up and running again. Service staff in the technician were very courteous respectful and competent. It's a pleasure dealing with a company that is professional!"
- Chris D.
You can rely on our emergency services team for:
Prompt and professional customer service and repairs
Professional service and support that you can rely on 24/7 — in any weather
Next time your heating system breaks down during a winter storm or your A/C system gets overheated on a hot summer day, call 800.984.1411.
Additional resources