Choosing the right propane company.
What propane supplier is best for you? Use our guide to help you make the best decision.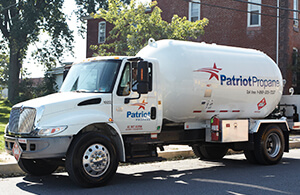 From grills to powering up appliances or heating your home, no matter how you use propane in your home, you deserve a supplier that provides reliable service and the best value for you and your particular needs. That's why it's important to evaluate the prices and reliability of local suppliers before making the right decision.
First, think about and compare these factors of all local propane suppliers before making the best choice for YOU:
Evaluate each supplier's quality of products and services by noting customer reviews to learn which suppliers satisfy their customers' needs better than others.
Compare pricing plans to find fairly priced and the most reasonable ones that work best with your budget.
Assess each supplier's delivery options to source the most efficient delivery plan.
What are the typical products and services offered by propane companies?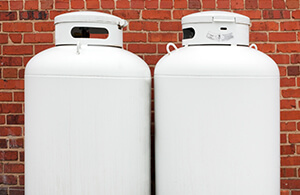 Becoming familiar with each supplier's products and services is key in helping make the best choice. These are the most common ones offered:
Propane Services:
Propane delivery and fill-up
Emergency service and repairs
Installation of indoor and/or outdoor appliances
Purchase or rental of equipment, including propane storage tanks.
Products That Use Propane:
Home heating
Home hot water
Back up generators
You should always read and review carefully any written propane supplier contract to make sure that both you and they are on the "same page" understanding any products and/or services that they will provide. Do not just think about pricing. Delivery and service commitments that are agreed upon are the most important parts to think about. If your supplier is "cheap" that won't really matter when they can't deliver or make repairs on the coldest night of the year when your propane heating system breaks down. Source a supplier that not only offers reliable service, and, if applicable, automatically delivery, too.
The local propane supplier that you can trust.
If you are looking for a new propane company, Patriot Propane - a Leffler Energy company - has all the propane services you need. Call 866.305.7237 today to ask any questions about choosing the best local propane supplier for you.