Not all propane suppliers are created equal. From whether they are certified to how they calculate costs for supply and delivery, it may be more beneficial to choose one propane supplier over another.
Here's a handy list of questions to ask your propane supplier. If you have any questions, contact Patriot Propane anytime for more information!
What are the delivery options you offer?
There are generally two ways propane companies deliver their product. You will want to choose the best option for your own particular needs.
Automated delivery - This means your propane supplier delivers their product on a scheduled basis. For those who use a lot of propane consistently, this may be the better option.
As needed delivery - This is better for those who don't use propane that often. "As Needed" delivery means you place an order for propane as you need it.
How are your charges broken down?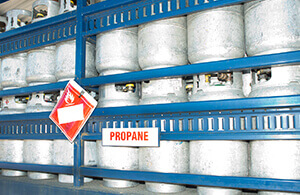 There are often many different charges a propane delivery company will pass on to the consumer. Here's a breakdown of many common charges you might pay:
Storage tank installation - Sometimes customers will pay to have their propane tank installed. This is usually a one-time fee if you own the tank holding your propane.
Rental/storage fees - Propane companies will sometimes rent out tanks and storage facilities, especially for customers who do not need or want to buy their own tanks.
What to ask: "Do you charge for installing propane tanks, or do you charge rental or storage fees?"
Minimum monthly purchases - Some propane companies require a minimum monthly purchase or usage for their propane services.
What to ask: "Do you require a minimum monthly purchase, or can I only pay for what I order?"
Propane delivery fees - Along with supplying the propane, some companies will also charge you to deliver the propane to your home or place of business. These charges are often based on the number of gallons and the volume of your purchase.
What to ask: "Do you charge to deliver your propane, or is that waived for purchasing your product? If you do, how do you calculate those charges?"
Disconnection charges and pickup charges - The administrative and labor costs for disconnecting and picking up propane tanks are often a part of discontinuing service.
What to ask: "Do you charge for disconnecting and picking up the propane tanks when I'm done with them?"
Early termination fees - If you've signed a contract with your propane company, they will often levy an early termination fee if you want to stop deliveries or purchases before your contract ends with them.
What to ask: "Do I need to sign a contract for a specified amount of time to purchase propane from you? If so, will you charge me an early termination fee if I want to stop buying propane from you before the contract ends?"
Certifications and registration.
There are various certifications, licenses, and registrations that nearly all members of the propane company's supply chain should have. It is best to only work with companies that certify their employees who handle their products.
Here are a couple of direct questions to ask about their certifications, registrations, and licenses:
"Are your propane technicians and drivers nationally certified to deliver and install propane tanks?"
NOTE: If they answer no to this question, ask them why not!
"Are you a registered propane supplier in my state?" - All propane dealers are required by various state laws to register with the Department of State. If they dodge this question, this is a red flag indicating you should not do business with them!
"Are you insured in my state?" - Because they deal with hazardous materials, propane dealers should have business insurance registered in your state before ever stepping foot on your property in case of damages or hazardous events.
What to know about customer service with propane dealers.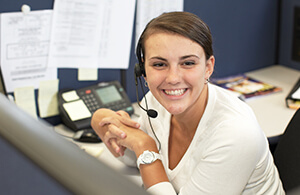 When it comes to propane companies, customer service can mean the difference between safety and disaster. Many issues facing propane installation and upkeep can be dangerous, which means the customer support staff should be available at all times in case of an emergency.
Here's a list of questions to ask your next potential propane supplier:
"Do you offer 24/7 customer service?" - Most propane emergencies occur before or after the workday. You want to ensure that you can call in an emergency any time for your and your family's safety.
"Will I speak to a person over the phone?" - This is crucial — if you have a trained customer service professional taking care of your emergency call, you are far more likely to have your propane issue safely dealt with.
"Do you offer after-hours emergency response services?" - Again, this is important because any company that deals in hazardous materials should be ready at all times when something goes wrong.
"Are there any limitations to emergency services?" - You want to make sure there isn't a specified time when your potential propane company doesn't have emergency staff on hand. This is crucial for gas leaks, repairs, heating systems, hot water systems, and generators that run on propane.
Safety records and customer satisfaction ratings.
Beyond the standard friendliness of the staff, any propane company should be able to deliver all their services to the fullest extent every time. There should be no issue with any part of their service.
Here are a few resources to better understand how your propane company performs: - not sure how to tackle this section. We have an A+ rating at BBB but one star on yelp. I don't know that I want to encourage them to check out our ratings.
The Better Business Bureau (BBB) - The Bureau tracks customer complaints and, perhaps more importantly, how the company responded to those complaints.
Seeing the whole picture - While having customer complaints is not a good sign, it's important to understand how a company responded to those issues. By understanding the timeliness and method of addressing customer dissatisfaction, you may come to understand that it is still a great company to purchase propane from.
Independent websites - Customer reviews and testimonials are a valuable way of understanding a company's ability to serve. You can also check out the company's website, but they will not often post negative testimonials about themselves.
You'll also want to make sure the reviews are from real people with pictures. Some companies will sometimes post fake testimonials to clean up their image.
Go with a company that checks all the boxes.
Patriot Propane is a leading propane supplier in the industry. With a focus on safety and customer satisfaction, you can bet that Patriot Propane has your business and family on their minds — day or night, hot or cold, and everything in between. Call 866.305.7237 today for the right propane supplier for you.