Chimney cleaning and maintenance services.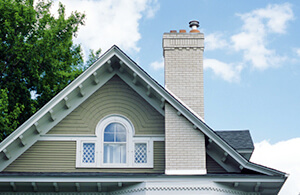 Keep your chimney clean and safe with Leffler Energy.
Chimneys are more than just a ventilation system for your fireplace. They are also tied to your furnace. A dirty chimney, stove, furnace or boiler can cause fires, which may lead to devastating consequences. Old chimney liners can also cause dangerous carbon monoxide build-up that can cause illness or worse! Trust Leffler Energy to help make sure that this doesn't happen to you with our chimney services.
Leffler Energy chimney services include:
Inspection and cleaning
Relining and repair work
Replacing caps and covers
Keep your home heating system running smoothly and ensure your safety at home.
Call 800.984.1411 now to schedule your chimney cleaning or maintenance appointment!