Protection plans.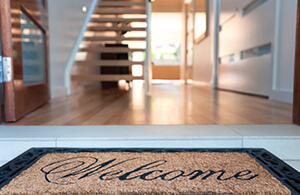 Protection plans for total peace of mind.
With year-round service and protection plans, we're the local company that you can trust for protection plans that ensure that your home heating oil system is safe to protect your most important asset, your home.
C•A•R•E (ABOVE GROUND TANKS).
Most homeowner's insurance does not cover clean up of accidental fuel oil releases on your property which is why it's smart to have a CARE (Clean Up for Accidental Release to the Environment) protection plan for your home. A heating oil tank release is uncommon, but when it does clean up can be very expensive, often costing thousands of dollars. Our CARE plan covers up to $100,000 of damages, including labor and required materials in the event of a fuel oil tank release into the ground. Designed to cover above ground tanks, CARE provides valuable heating oil system protection for only pennies a day. If you have a ComfortCare Service Plan with us, you may qualify for the optional $100,000 CARE Warranty Program.
Oil Tank Agreement*
If your above-ground oil tank or connected piping fail we will apply up to $1,500 allowance toward the repair or replacement of one 275-gallon above ground storage tank and connected piping as needed.*
*ComfortCare Platinum Service Plan customers receive this agreement at no additional cost. Unless multiple tanks are covered, only the tank closest to heating unit is covered. Remediation of environmental damage due to uncontained fuel is not covered.
ProGuard™ (UNDERGROUND TANKS).
Oil releases are rare, but they do occur. That's why we have chosen ProGuard™ to meet the needs of its customers with underground tanks.
ProGuard is protection for underground (buried) oil storage tanks that guards against the problems associated with a release, should it ever occur. It affordably provides the peace of mind you deserve. Additionally, it ensures that any problems with your heating oil fuel tank will be handled in a way that protects the environment.
Get year-round emergency service protection for less than $21 per month!*
We're more than home oil heating experts. Leffler Energy installs and services natural gas, heat pumps, hot water heaters and more.
---