Choosing the right AC repair company.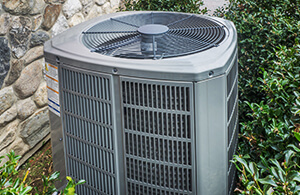 A central or ductless AC system must run efficiently and effectively to keep you cool all summer long. You need to ensure that you make the right choice when selecting an AC repair and service provider. We've put together this helpful checklist and guide to make sure that you get the best provider that meets all of your needs:
Choosing the best AC repair company checklist
Make sure the company offers fair pricing, value, and a range of service plans and AC repair options.
Always compare service contracts vs covered repairs and any annual tune-ups. Try to find a service plan that includes an annual tune-up.
Be sure that the company offers clear guarantees of satisfaction and any warranties.
Are the company's technicians fully licensed and certified? Some companies hire outside contractors/technicians. Be sure that they are certified to handle central and ductless AC system repairs and services from all major brands.
Is there a policy to provide binding estimates of repairs ONLY after physically evaluating the AC system? Be clear upfront about estimates and make sure the technician details exactly what repairs need to be done.
Check that the company has 24/7 emergency repair services.
Cheaper prices can also mean cheaper service! Make sure to verify any company's service quality and expertise level.
Sometimes replacing your AC system can be cheaper in the long run. Ask if the company stocks the latest, energy-efficient central and ductless AC systems. If so, can they professionally install them for you? And, are there special offers or rebates for new AC systems?
Ultimately, you need to choose which company provides the right balance of the best price, value, and service. By using this checklist and being smart up front, you will learn more about any AC repair company and all the other important AC services and support they offer.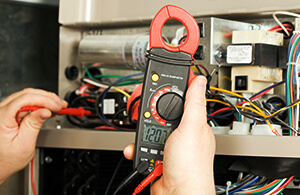 By keeping it local with Leffler Energy for your AC system repair needs, you can rely on our AC experts to provide the best value, service, and support. For more questions about choosing the best AC repair company and to learn more about our AC services, please call us today!
Call 1.800.984.1411 to join Leffler Energy today!