Equipment installations.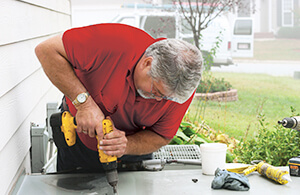 Get all the home comfort services you deserve. From new installations and upgrades to reliable follow-up service, our AC specialists are always ready to serve you quickly and keep your equipment running efficiently. Our professionals can recommend the best cooling system upgrade options for your home -- including extras like in-line humidifiers, dehumidifiers, ductwork, indoor air quality equipment, and more.
If you're ready to install or upgrade your cooling system, get a FREE estimate by contacting our Customer Service Center at 800.984.1411 or by completing this form
Financing options for your needs
Attractive new equipment installation financing options may be available.