Leffler Energy vision and values.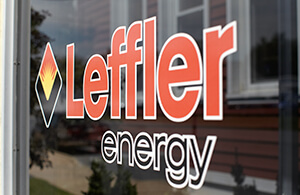 Our vision. Our values. For our customers. Achieve a superior level of performance in all we do in order to make Leffler Energy the best choice for customers. Every employee is trained on and adheres to a series of fundamental core values.
Honesty and integrity.
Our company is our family. We will operate honestly and with the highest integrity - always doing the right thing the right way for everyone- including customers, our communities, associates, suppliers, stockholders and family members.
Safety.
We are committed to a safe work environment and safe work practices in a way that ensures we protect the interests of all our stakeholders. Click here to see our related Policy Statement.
Dependability and customer satisfaction.
Our dependability in delivering products and services is the cornerstone of our relationship with our customers. We understand that the customer is the reason we are here.
Change and innovation.
We are committed to continuous improvement in everything we do to maintain our high level of standards for our customers. This is achieved through innovation, and by embracing change to the processes we employ and the products and services that we offer.
Environmental stewardship.
We will conduct business in a green and environmentally conscientious manner, and promote environmental awareness through our actions. In addition, we are committed to the continual improvement of the environment within the communities we serve.
Family and community.
Our community is our family. We actively support community betterment understanding that it will mutually benefit our communities and our organization.
Success.
Our success is the result of total commitment to our values and the never-ending pursuit of personal and organizational goals. We value the key elements of teamwork through communication and collaboration.
---