Articles.
Below are the categories for any articles that are published on our website. You can find articles on topics ranging from heating oil, propane, heating equipment, cooling, generators and much, much more. Our Home section also contains important tips, insightful facts and helpful how-to guides on lots of topics about everything from home generators to important safety tips for taking care of your home and family. We also update our Featured Articles section with our newest and most relevant seasonal content to help you with your home services throughout the year. Check them out below...
Benefits of an annual boiler or furnace tune-up.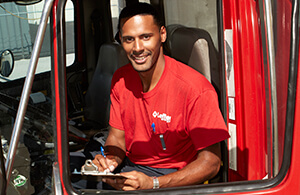 Just like your car, your boiler or furnace requires periodic tune-ups to make sure that it runs efficiently to help you save on energy costs and keep you comfortable at home all year round. A homeowner should ensure that a heating system tune-up is performed by a trained and licensed professional technician once every year. These are some of the major benefits why an annual tune-up of your boiler or furnace is very important:
It improves your boiler or furnace's efficiency which can help reduce your energy costs.
It helps prevent breakdowns and keeps it in good working order and extends the life of your heating system.
You lower the possibility of requiring major repairs by being smart about preventative maintenance.
To realize the benefits detailed above, a trained heating system technician should always perform the following tasks during your annual boiler or furnace tune-up:
Inspect the heat exchanger to ensure it's not compromised, which could cause carbon monoxide leaks
Check the hydronic system for any leaks
Test for airflow, which if restricted, can affect system efficiency
Check the condensate drain, if the system includes central air or a condensing heat system
Clean the system of any dirt, dust, and grime
Check thermostat settings to make sure that they are energy-efficient and meet your home comfort levels
Reset boiler or furnace specifications, as required, according to the manufacturer's recommendations
Check all safety components, electrical connections, motors, and controls for safety and proper function
Inspect oil connections, pressure, and burner combustion components
Check vents, drafts, and flues for leaks
When should you schedule your annual tune-up?
These are a few of the main reasons why scheduling your annual tune-up between April and August of every year is a smart idea:
If the tune-up reveals some major problems with your current system or if it's time to replace it with a new, more energy-efficient one, it gives you the benefit of time to get any repairs done or get a new system installed before colder weather hits
The technician gets to witness your boiler or furnace just after the heavy use winter season
You have more tune-up appointment flexibility by beating the fall rush when most others just start to think about their heating system and appointments are tougher to schedule
IMPORTANT TIP– Make sure that you keep all the records of annual boiler or furnace tune-ups by professional technicians, you may need them if you need to file a warranty claim.
An annual, professional tune-up and inspection is essential for heating systems of any age! If you need a boiler or furnace tune-up, give us a call to schedule your appointment today. Our local team of professional technicians are ready to help with all your heating system tune-ups, repairs, and installation needs.