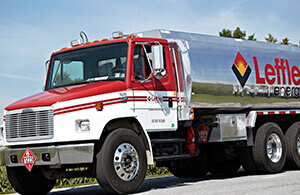 You probably have many options when considering the best heating oil company to take care of your home comfort needs. But just like shopping around for the 'best' of any other product or service provider, it pays to do some homework first. Just like other products and services, often the one that's best priced isn't necessarily the best at providing the services and value that you really need.
Always consider the following when it comes to choosing any heating oil company:
24/7 Customer service and support.
Will the oil company be there for you, anytime you need them? Providing 24/7 service in any weather is VERY important if your heating system breaks down at 1:00 am during a major winter storm. Full-service oil companies, like Leffler Energy, provide this kind of local service that you can rely on.
Pricing and payment plan options.
Does the company provide you with oil pricing and payment plan options? This is important and could help you save money and manage your budget better all year round. When making your choice of a heating oil provider, ask if they offer the following pricing plan options. You can choose which is best for you:
Variable — Your price fluctuates with market conditions, offers no minimum time commitment provides no price protection.
Ceiling — Puts a limit on how much oil prices might fluctuate through the year, setting a 'ceiling' cap. The price won't go above that cap. If the oil price in the market drops, so will your price. These plans usually require a contract and time commitment.
Fixed — Guarantees your oil price, which won't change, even if market prices fluctuate.
You should also ask if the heating oil company offers the following, to help spread your winter heating costs throughout the year:
Budget monthly payment plans: Usually paid in 10 to 12 equal monthly payments, based on prior oil use.
Supply.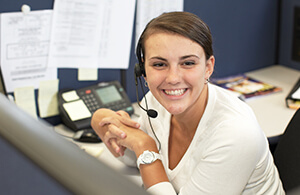 Do some research, ask other customers, or check online to see if the oil company that you're considering has ever had supply issues. You need to be sure that your heating oil provider can handle all delivery needs, even during peak demand seasons or through extended winter weather periods, and like Leffler Energy, has never run out of oil.
Technical support.
When there's a heating oil system break down, you need to be sure that your oil company has the technical support and service that you need to fix any problem – fast! Whatever oil provider you might be considering, ask if they have a large team of trained and qualified technicians, with a fleet of fully stocked trucks on hand to deal with any service or repair issues – at any time of day or night. And, like Leffler Energy, it helps if technicians are local, so they know the area and can get to you fast, whatever the weather.
Delivery.
Make sure that the heating oil company offers you delivery options. Most providers offer automatic delivery service, which helps ensure that you never run out of oil by using your history to gauge when it's time for a refill. This is convenient for you, too as you won't have to schedule a delivery. Leffler Energy provides a free automatic delivery service. Of course, you can still choose to call and schedule a delivery if you prefer.
Service and protection plan options.
Your home heating system is one of the most important components of your home. You rely on it to keep you warm and comfortable throughout the year. That's why you need to choose a heating oil provider who has the service plan options that you need to keep it running at peak efficiency, extend its life with regular tune-ups and make any required repairs when necessary, day or night, in any weather. Pick a heating oil provider that has a range of service plans for you to choose from. From tune-ups to complete coverage for service and repairs, this gives you the choice to choose which one is best for your budget and service needs. You should also check if they have protection plans, which can help you safeguard your home.
Getting all that you need from just one company.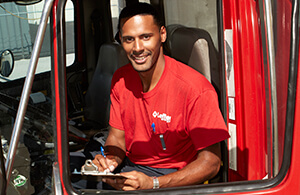 Ultimately, all of the above items are important when making the choice of best heating oil company for you. But, most important, is being able to get it all from one company, preferably local, that you know your neighbors have relied on for years. A trusted local name that can provide total home heating oil services and total peace of mind, is always the best value and most likely the best choice for you.
Don't make a snap decision when choosing a heating oil company to take care of you and your home. Be smart, do your homework, consider all your options carefully and be sure that the company you pick provides the best value for all the services you need.
Leffler Energy is your local, full-service heating oil company that you can rely on for great savings and service. For more information about our heating oil services, please contact us today!