Furnace troubleshooting cheat sheet.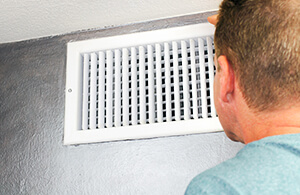 It's a cold day in the winter and your furnace won't start! It's happened to us all. Make sure to use our cheat sheet to help you easily troubleshoot any minor furnace problems before calling in the professionals for help.
Furnace troubleshooting checklist
Make sure that your thermostat batteries are working. If not, replace them.
Make sure that your thermostat is set to heat and that it's set at least 5 degrees higher the room temperature.
If you have a forced air furnace, make sure that the thermostat switch controlling the furnace fan is "on."
Check your circuit breaker to ensure that the furnace circuit hasn't tripped to the "off" position. If so, locate the furnace circuit in your circuit breaker box and flip it back "on."
Check for blown fuses. If the top of the fuse that powers the furnace has melted metal or a discolored glass window, replace it but take the broken fuses with you to the store to ensure that you're purchasing the correct ones.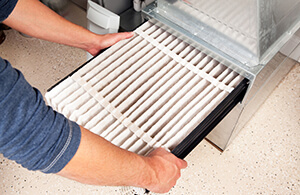 Your furnace may have an emergency power switch, that looks like a regular light switch. Make sure that it's on but be patient. The furnace may not come on for a few minutes after switching it on.
Check if the filters are clean. Clogged filters can prevent your oil furnace from getting enough air to function, can make it run less efficiently or not at all!
Check if outdoor furnace vents are blocked and that heating registers in your home are open.
If you've had more than a few service calls over the last few winters or if it's over 16 years old, consider replacing it with a new one.
Be smart and schedule your annual heating system tune-up or cleaning in Summer or early fall, before you turn your system on for the first time.
For more information, or to schedule maintenance on your furnace, contact us today!